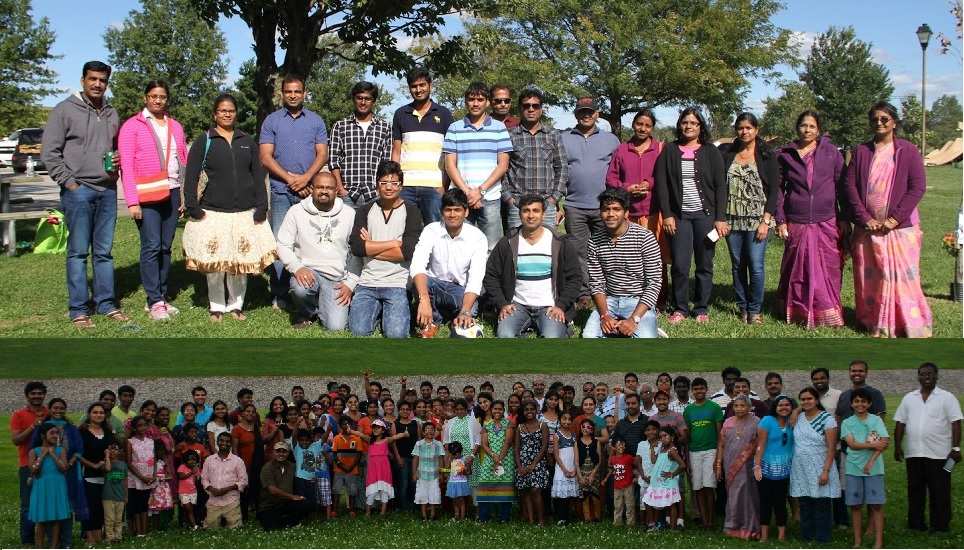 When:
July 24, 2016 @ 10:00 am – 6:00 pm
Atlantic/Azores Timezone
2016-07-24T10:00:00+00:00
2016-07-24T18:00:00+00:00
we have had APTA Ohio 2016 picnic with over 150+ aptulu. Even though it was very hot initially everyone had fun and shared some good memories. Especially kids had lot of fun with all the activities. The event was grand success with delicious potluck dishes, Live Poori and Bajjis, Face painting for the kids and the games for all ages.
A warm thank you to everyone who joined us for our Picnic also Thank you to everyone who brought yummy potluck dishes.
Few highlights of the picnic:
We had live Poori and Bajji (Mirchi and potato): All families including kids have enjoyed the food.( Thanks to Ram Nallari garu and Prabhakar garu to make this happen also Thanks to Thejo Vatti gari family and Venkat Pokala gari family )
Face paining for kids: Kids had fun and enjoyed a lot face painting.( Thanks to Srinivas Bavisetty garu for sponsoring ) 
Tambola for ASEP: All families activly participated in tambola to support the ASEP program. Thanks to the winners for donating the winning amount graciously to ASEP( Thanks to Naresh Saladi garu for conducting it)
We have collected/pledged $600 towards ASEP.( Thanks to Thejo garu($100) and Srinivas Allada garu($70) and Shiv Vadlamudi garu($100) for your donations)
All families enjoyed delicious potluck dishes from aptulu.( All credit goes to apta Ohio WOMENS )
Lalith Vadlamudi garu drove all the way from Detriot to Columbus to attend the Picnic with family. Thank you Lalith garu.
Special thanks to Cleveland/Cincinnati area aptulu for not missing any of Ohio events.
Thanks a lot for all volunteers that worked very hard to make this happen.( Ravidranth Kotti garu, Murali Medidi garu, Gopi Polisetty garu, Srinivas Karanam garu, Vijay Badiga garu).
Pictures : https://goo.gl/photos/ocGLth6PX83U7rM57
Thank you,
Apta Ohio Team.