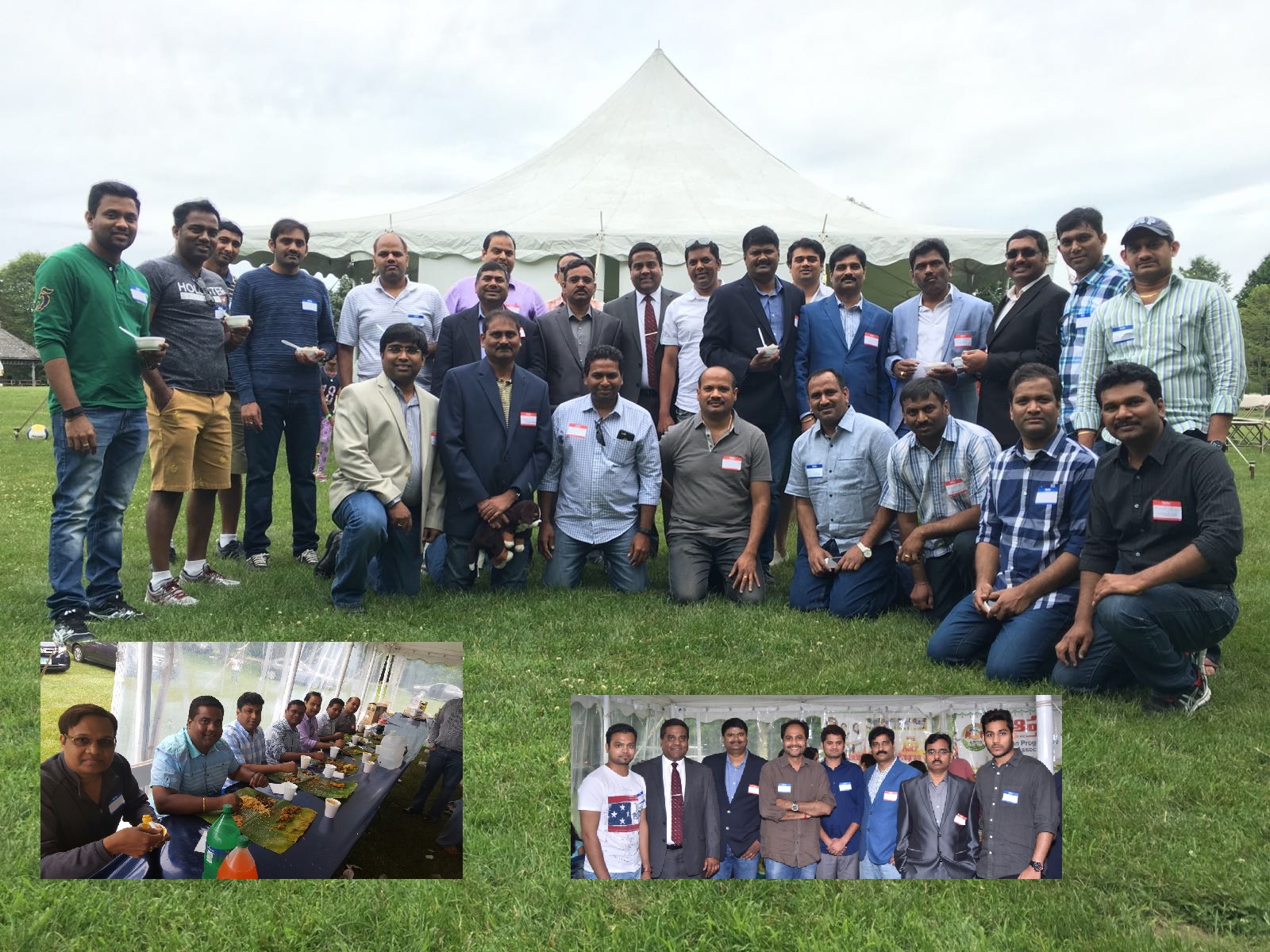 When:
June 11, 2016 @ 3:00 pm – 8:30 pm
Atlantic/Azores Timezone
2016-06-11T15:00:00+00:00
2016-06-11T20:30:00+00:00
Our New England APTA Extended Family members had our first kick of celebration with a picnic on June 11, 2016. What can we say but "Wow"! It was such an amazing event for the Ounce. This is the first time we tried a picnic event, and we have to say it turned our best than imagined!! Everyone had an amazing time. There were smiling faces and wonderful people around. The event was awesome and so glad that we decided to have it outside inspite of the weather. Got a chance to meet the leadership team (Board & Executive team) of APTA and was impressed with their goals and planning activities to move APTA forward. That was so motivating. Special thanks to all those people who took efforts to flew/drive from all over U.S .
The food was just awesome awesome awesome. There was wide spread of food items which everyone enjoyed!!! Keeping up with the tradition we served food in Arati Akulu (Banana leaves) and the highlight is Saha Panthi bhojanalu followed by sweet Pan. The team and volunteers were fantastic!! Everything was well executed without a hitch. The feedback thus far has been extremely positive! Summer is not a summer without APTA picnic APTA Rocks!!!
Photo Link : https://drive.google.com/folderview?id=0B6Ina1j8HumTVEFqZDNnYzdKQUU&usp=drive_web
Thanks APTA
New England Team.