APTA Talent search and Assistance Program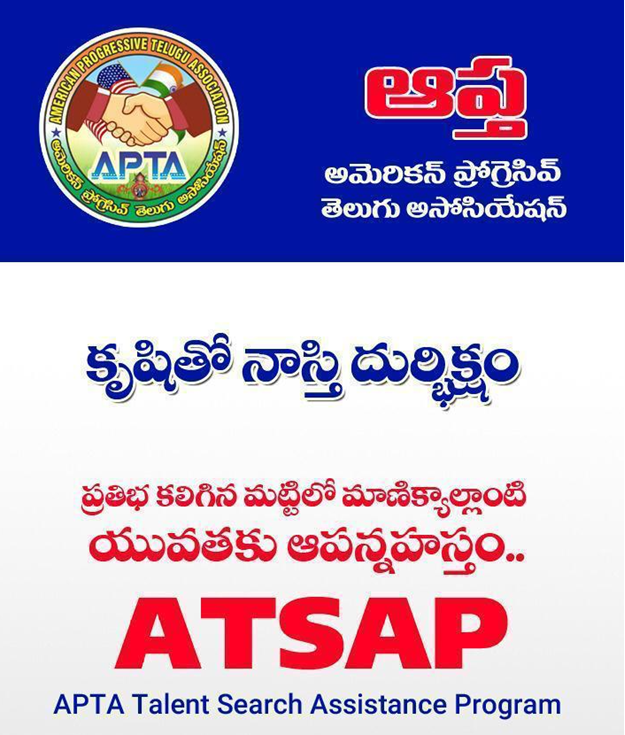 What is ATSAP?
The Talent search and Assistance Program identifies and assists individuals from disadvantaged backgrounds who have the potential to succeed in various categories of sports and other talents.
Objective: APTA Talent Search and Assistance Program provides financial assistance for sportsmen who are financially disadvantaged to attend sports competitions as well as preparation for competitions.
Eligibility Criteria
• Financial status: ATSAP team requires Income certificate/ration card are mandatory documents from candidates for processing their applications.
• Talent: Both new and experienced candidates are considered. Experienced candidates shall submit track records.
• Visa: Applications with anticipated potential visa risk are kept in hold for approval until the visa is issued.
• Verification letter: ATSAP team will be asking candidates to submit verification letters from the corresponding sports body (example from weightlifting authority of India)
• Utilization certificates/bills: ATSAP team will be requesting utilization of bills to make sure that sponsored money is spent to the expenses promised at the time of enquiry.
ATSAP Sponsorship Request Form
Download form

Application Process
1. APTA members are encouraged to send ATSAP references to atsap@ap-ta.org.While sending email please make sure you have attached the following
• Email subject should say Request for Sponsorship
• Application should be duly filled
• Attach Income certificate
• Attach proofs (pictures, videos) for past/current achievements
2. ATSAP committee will review the applications thoroughly, complete due diligence and procure approval from core executive team.
3. ATSAP team will inform executive and treasury teams about the decision and requests treasury team for releasing the funds
4. Once treasury is ready checks will be released to the applicant either by ATSAP team member or India Operations team
5. Once the fund is released, candidate must submit utilization of bills. Committee will follow-up with candidate and the referred APTA member if required.